Taughannock is colorful and beautiful, even when it's cloudy with a light mist in the air. I went on a walk this morning on the base trail after stopping at the overlook to capture this post's cover photo from an iconic angle. It's a nice time of year to be in the park. It encourages a closer look at nature and quiet contemplation.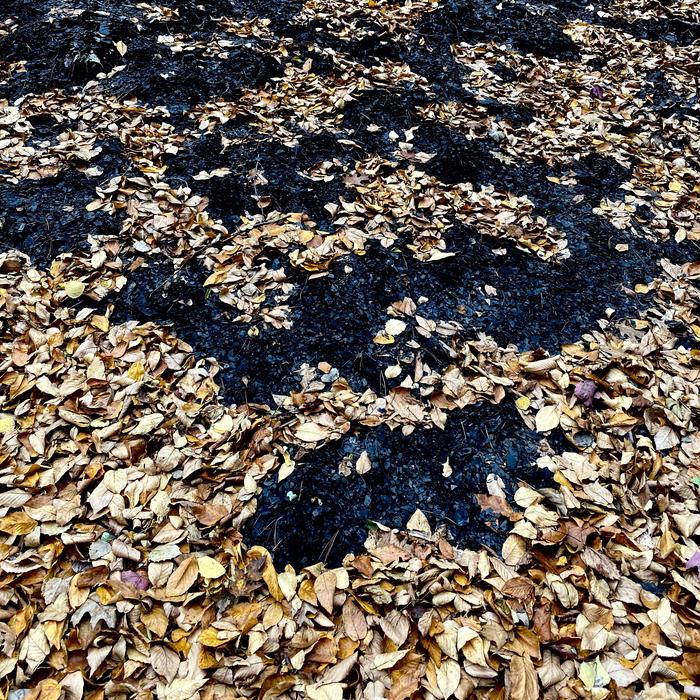 Fallen leaves juxtaposed with fallen rock.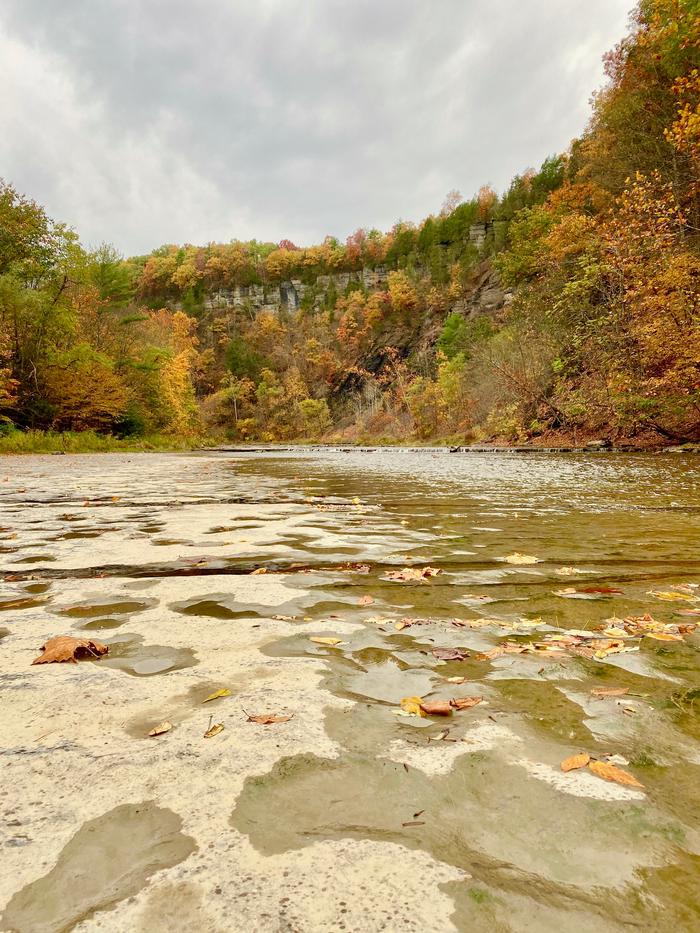 Colorful cliffs from the stream bed.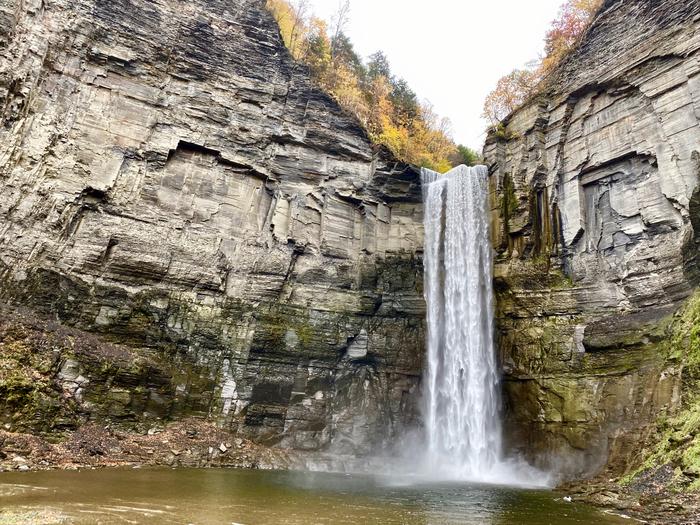 Taughannock Falls from the base trail terminus