Well, that's easy. When there's no water! We're not quite there yet, but we're close. I was excited to plan a morning run on the base trail and around South Point. During my warmup, I brought my phone to the end of the base trail to capture the incredibly dry waterfall and creek bed. It was so dry that I was able to run (without rock-hopping, mind you) in the creek bed away from the waterfall to capture some of these photos.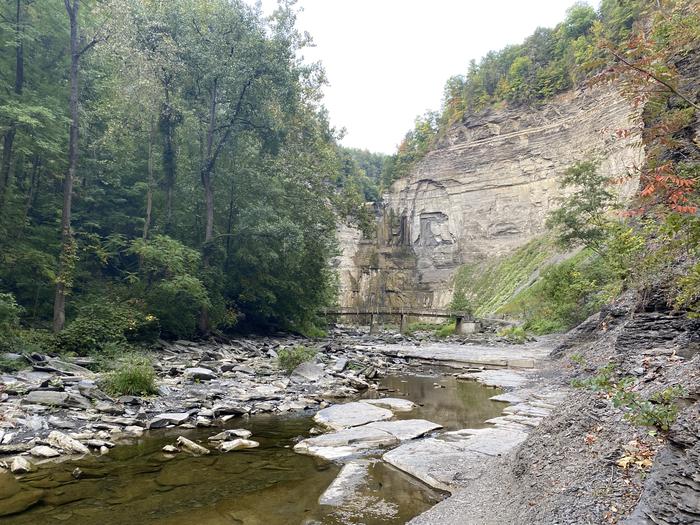 Hard to capture this picture with a flowing creek
The park has been lovely on these cooler mornings, but with so little precipitation in what feels like forever, the park eerily lacks the sounds of falling and flowing water.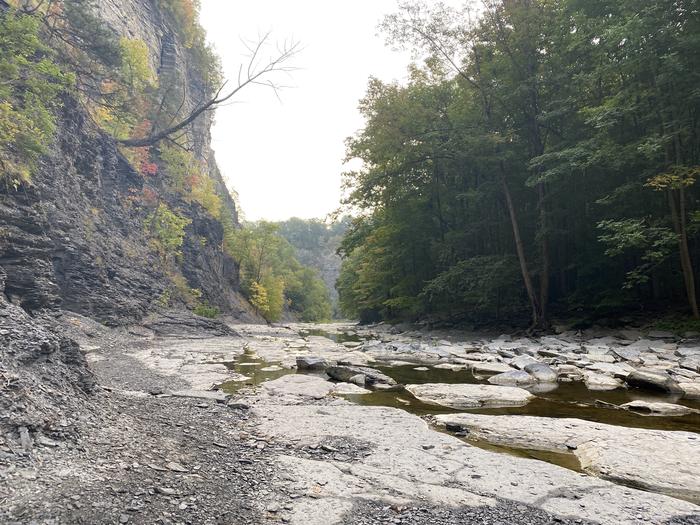 Looking toward the bend of the gorge